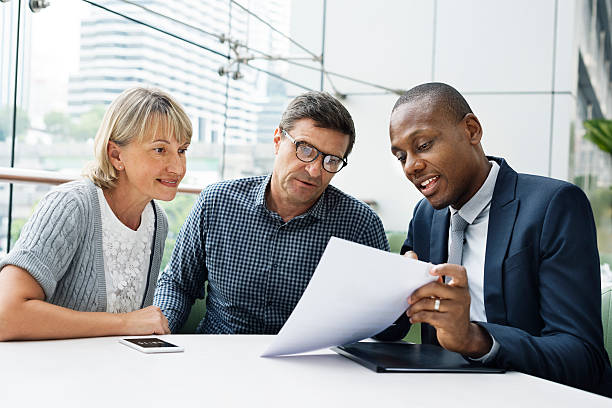 Dealing with Loan and Mortgage Issues
Each individual has to give thanks for owning a house even when he or she was able to purchase via a home loan institution. I mean, who else would give you the chance to own a property while doing a staggered payment scheme right? Nevertheless, apart from the truth that you are accountable for making your house beautiful, you also have to consider paying your home loan responsibilities together with its interests.
Now, there would be times that you will get delays in your mortgage payments. Well, this situation would not be impossible to happen since the economic status of many countries today is unstable. And when you are not able to pay your housing bills for a long time (3 months at most for some institutions), you will be endangered of losing your property. But the good thing is, there's a lot of private and public institutions out there that offer loan and mortgage assistance programs which can help you pick up the pieces of your housing issues.
Where can you find this loan and mortgage programs that I am talking
about?
Essentially, there can be ample of ways that you can do if you are attempting to solve your loan and mortgage troubles. In this article, we are going to discuss where to get loan and mortgage assistance.
Loan Servicer – this service carries out different responsibilities which essentially involve obtaining the borrower's monthly obligations and determining default-related services such as foreclosure. In the same way, this service can offer your solutions to save you from your loan and mortgage problems.
Local Government – you can always look for assistance from the local government in cases of failed mortgage responsibilities and foreclosure. This authority will most likely offer options such as forbearance, direct financing, and several more.
Federal Government – find solutions via consulting the federal government regarding your problems on housing loans. However, the program or assistance may still depend on your situation; whether you have served the army, the status of your health, and months of delayed payments among many other factors.
Few examples of loan and mortgage assistance plan
Immediate Financial Service
This service includes waiving of charges, zero interest option, grants, and several others.
Modify the Loan Agreement
This option entails changing your loan through reducing your monthly payment, acquiring lesser interest rates, increasing the years to pay the loan, or lowering down your total loan amount.
3. Refinancing
A solution that permits acquiring of a supplemental loan to fully manage (or pay-off) the presently problematic loan and mortgage.
Forbearance
This is an approach of postponing the foreclosure. Simply, the lender would temporarily hold off or reduce your mortgage responsibilities for a certain period. Once this ends, the lender may even offer you a favorable program to pay the missed amount during the forbearance period.
More ideas: why not check here